The home for everything Fig
The Fig Dashboard is the graphical interface for interacting with Fig. Use it to update your dotfiles, change your settings, add members to your team, and more!
To access it, just run fig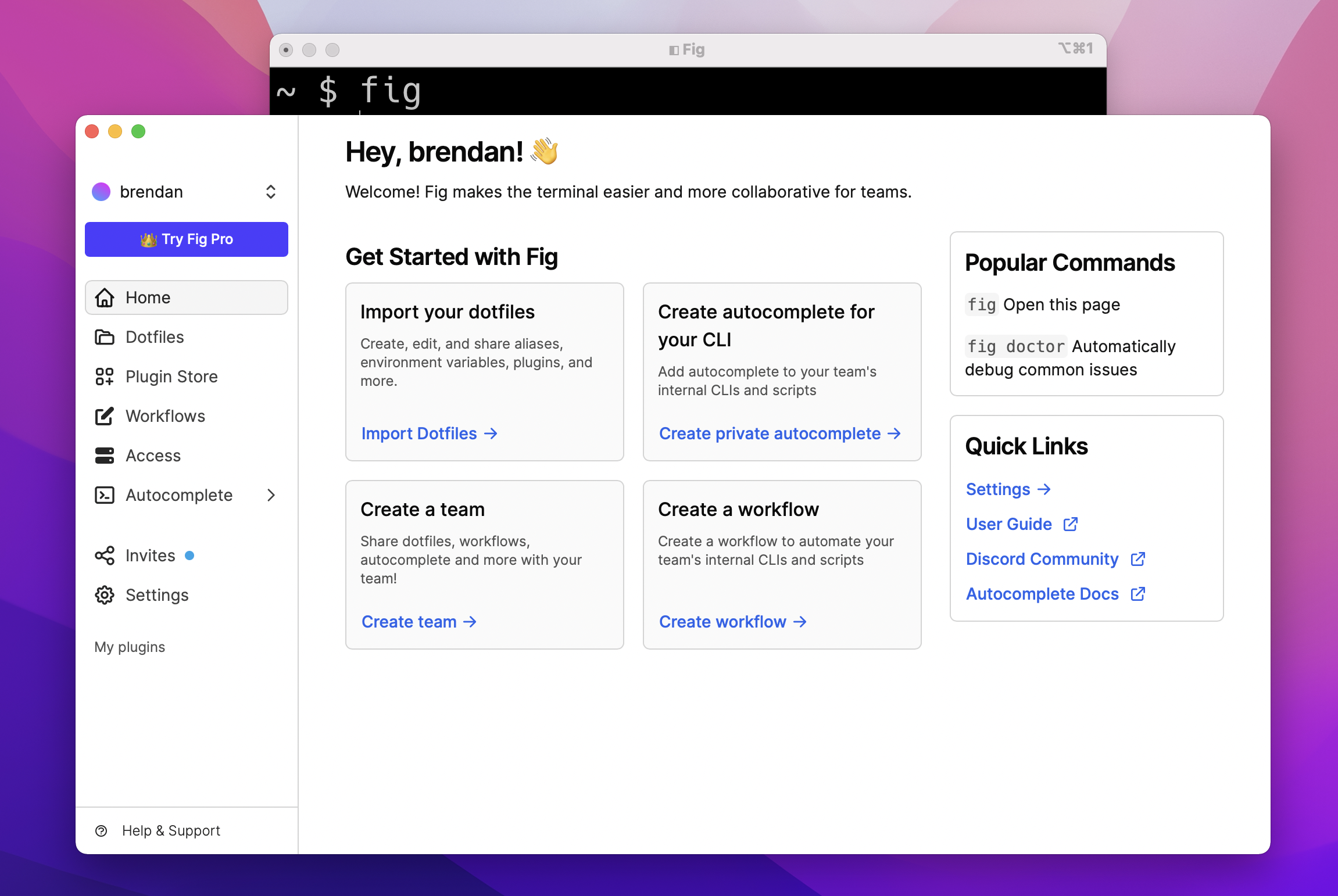 Go ahead, run fig now and play around!
Organization Switcher: Click here to switch between your personal account and your teams
Products: Each Fig product has its own tab (Dotfiles, Autocomplete, Plugins etc)
Settings: The Settings page contains settings for all your and your team's settings.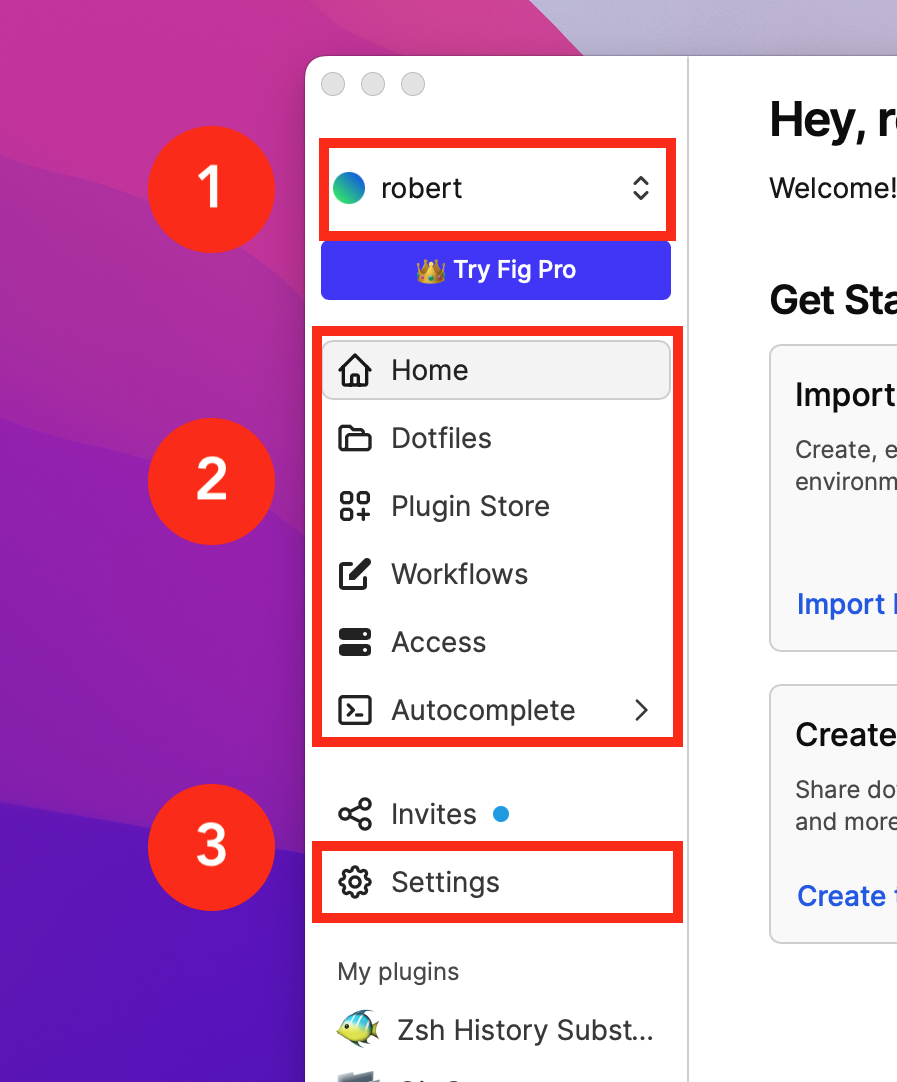 Under the hood, the Fig Dashboard is just a web app, using native web-views (no Electron!). You can access it from anywhere by going to app.fig.io
Create a Team so you can collaborate on environments, workflows, and more